Mr. Vasant Sardesayi -
82 Years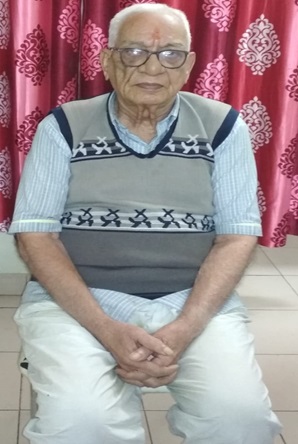 Mr. Vasant Sardesayi was an 82 year old retired military personnel hailing from Nagpur. He had three children, all of whom were married. He was suffering from medical conditions such as hypertension and diabetes, due to which he was under treatment.

On 7th December, 2021 Mr. Vasant was referred to Wockhardt hospital with complains of high blood pressure, chest pain, fever, dry cough, constipation and pneumonia. He was admitted and treated for the same.

Sadly, on 23rd of December, 2021 he expired due to Hypoxic respiratory failure and bilateral pneumonia ARDS. The doctor from the concerned department informed Ms. Prarthana Dwivedi, MOHAN Foundation's Transplant Coordinator regarding the death of the patient and asked her to counsel the patient's relatives for organ / tissue donation.

Ms. Prarthana approached the grieving family members and counseled them for corneal donation and body donation. After understanding the process, they agreed for corneal donation and body donation.

Once the family members gave their consent, Ms. Prarthana coordinated with the ophthalmology department of the hospital for retrieving the corneas. However, the retrieval team could not go ahead since the corneas had become dry and retrieval was not possible.

Ms. Prarthana coordinated with HOD of Anatomy Department at GMCH (Government Medical College and Hospital) Nagpur for body donation. At around 10:20 PM the body was handed over to GMCH, Nagpur for medical studies and research purposes.

Ms. Prarthana conveyed deep appreciation to the family for their noble gesture and handed over to them appreciation certificate for body donation.

MOHAN Foundation salutes and appreciates the donor family for their noble decision.