#1
Dr. Anita Hada Sangwan, Jaipur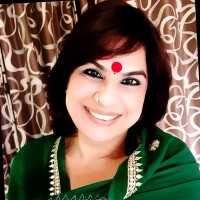 Thank you so much for your support during the Organ Donation Ambassador Training. I really enjoyed the online training schedule on 18th June 2022. The experts were knowledgeable, open to questions and very motivating and encouraging for us, the trainees. There was an environment of learning and brainstorming in the entire session which emboldened us to ask questions, learn and put forth our views with confidence. A lot of doubts were cleared by the session and I would like to convey my gratitude to the experts and the MOHAN team for such a perfectly planned, well-balanced, smooth and well-coordinated training session.
Click here
to see the "Thank you letter"
---
#2
Mr. Prakash Bapat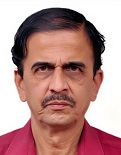 Gift of Life Module was well drawn and had a lot of input about the organ transplantation. We are equipped with adequate material to represent as ambassador on behalf of MOHAN foundation. The MCQ, VIDEO, has helped us to understand the topic and subject. I suggest that the statistical data can be added about in tabular format to understand gravity of the subjects and have the bird eye view. Today's session (Module2) with experts and recipients was also educational. Hope to contribute to motto of MOHAN Foundation.
Click here
to see the "Thank you letter".
---
#3
Ms. Prathuyusha K, MMM College of Health and Science, Chennai.

Module 1:
Gift of Life course helped me a lot as the concept of organ donation was new to me. I learnt how organ donation is done, what are the organs to be donated, time factor for transplantation, types of organ donation and much more. The presentations and videos made it interesting while learning concepts, especially the quiz which was asked in-between. It made me confident because a Gold Star was awarded for every correct answer. It reminded me of my childhood school days.
Read More
---
#4
Ms. Vijaya Lakshmi M, MMM College of Health and Science, Chennai.

The Gift of Life Course is module 1 and it was very helpful to know about the brain death, cardiac death, types of organ donors and myths and facts about organ donation. I attended the module 2 on March 18, 2023. Now I understand more about organ donation. The Ambassadors were asking many questions about organ donation and whole-body donation and it was interesting to see the honest way the faculty were answering all queries. This session was extremely beneficial to my understanding of organ donation.
---
#5
Ms. Vedhika N, MMM College of Health and Science, Chennai.

As part of the internship, I trained as an Organ Donation Ambassador. The Gift of Life Course gave me a basic knowledge on the terms and conditions underlying organ donation. This was followed by Module 2 session which was conducted by the series of doctors and experts on organ donation by the MOHAN Foundation team. This cemented my knowledge and also helped me empathize with donor families. MOHAN Foundation staff then helped to create awareness on organ donation among the public.
Read More
---
#6
Ms. Preetha P, MMM College of Health and Science, Chennai.

Under the Organ Donation Ambassador Training I have completed a one day online course in MOHAN FOUNDATION. This type of learning process was new to me. His course clarified many doubts on organ donation like do's and don'ts in organ donation, how organ donation occurs, what is NOTTO, how organ donation changes the life of a recipient, what tissues and organs can be donated by a living donor and what are the organs retrieved from brain dead donor. The Module 2 was an interesting informative session with interactive sessions.
Read More
---
#7
Ms. Lakshya Leo, Chennai

Module 1: The Gift of Life course dealt with the concept of organ donation right from the basics which is highly essential, so that anybody could understand and be aware of the concept. The course dealt in detail regarding the scientific aspect of the process of organ donation as well as the ethical and legal aspect of body donation were insightful. I felt that more content regarding whole body donation could also be added in the course. Module 2: The module 2 was an interactive zoom session that actually gave the participants enough space to speak about their thoughts
Read More
---
#8
Mr. Sivaram Vemu, Chennai

The Module 2 of Ambassador training session started with a brief introduction of all the interns and volunteers that had taken the Module 1 training online. Then, all the doctors introduced themselves to us.
The first section of the training consisted of a doubt clarification wherein all the interns and Ambassadors asked their doubts regarding organ donation and the various issues relating to it. All the doctors answered these doubts with utmost enthusiasm and patience.
Read More
---
#9
Mr. Pranav Sridhar, NIT Trichy

The Module 2 of the online training was a lively Zoom session which gave me a lot of insight over the realities of how organ donations take place - from the challenges in approval to the tears of joy during recovery. Interacting with experts from the field provided a nuanced look into what happens during such critical times. The 'Letter of Gratitude' section made me see heroes in the families of organ donors. True to the purpose of this course, I shall now take every step to push forward the awareness regarding organ donation among my circles.
Click here
to see the "Thank you letter"
---
#10
Ms. Anitta Varghese, Iqraa Hospital, Calicut

For me module 1 was like a lot more add on information that I completed in a couple of hours. It was really helpful to understand what exactly is organ donation, ithe donor card and more over the basic requirement and things we need to keep in mind during this procedure of deceased organ donation. In module 2 it was a good interactive session where everyone shared their experience and also we were coached on how to prepare a ppt and the points that need to be included.
---
#11
Ms. Manasi Joshi, International Institute of Information Technology, Pune

I am Manasi Joshi from Pune. The Gift of Life course was really informative. I never had interest in the medical field and I did not have any prior knowledge about organ donation and its process. The Gift of Life course added much knowledge to me. All theories, ppts, animated videos explaining brain death were very easy to understand. The interactive session with experts and different stakeholder in organ donation and transplantation cleared all my doubts.
Read More
---
#12
Ms. Vijayashri Kumarvel, MMM College of Health Sciences

The Gift of Life course was full of videos and presentations. It was very useful to know about MOHAN Foundation and the process of organ donation and save lives, it came through basic concepts, brain stem death, legal aspect and promoting health and preventing organ failure. I watched and learned through videos with full of good information. It shall help me to do my practical situations in organ donation awareness. The presentation were a bit boring for me.
Read More
---
#13
Ms. Keerthika D, MMM College of Health Sciences

I would like to thank MOHAN Foundation for Module 1 "Gift of Life" course. The videos and presentations were very informative and I gained more theoretical knowledge. It was interesting the ways the tests were designed based on the videos and articles. Donor and recipient stories were very impressive and motivating, which helps us to pledge for organ donation and learned in-depth on organ donation. It was a good learning experience.
Read More
---
#14
Ms. Aswathy A C, MMM College of Health Sciences

In module 1, I liked the explanation videos on organ donation, law of organ donation and stories of hope. The assessment questions which were asked after each and every topic improved my understanding of the subject. In module 2, Mrs. Jaya Jairam's kidney transplant story was inspirational. Writing a Thank You letter and Ask the Experts session was a good way of making me understand different aspects of donation. Dr. Hemal's enumeration of different campaigns on organ donation was an eye opener. I am very much interested in counseling and public awareness.
---
#15
Ms. Glory Saleesha V, MMM College of Health Sciences

The videos and presentation in Module 1 were very useful and I learned many new concepts like the process of organ donation, more about brain death etc,. I rewatched the videos and took notes which were all very informative. The Module 2 was very interactive. I was a little nervous at the beginning with a self introduction but later enjoyed and amazed on how experts answered our each and every question patiently. In the Gratitude Communication workshop, we were asked to write a gratitude letter for the donor family.
Read More
---
#16
Mr. Aditya Kumar

The Gift of life' Online eLearning course was brilliant and well curated. The Module 2 - Interactive sessions were nicely done in times of COVID19 pandemic. Good to see volunteers taking many steps to spread awareness. An interactive way of learning with a good delivery of design and technology in the course material would be really helpful.
---
#17
Ms. Preeti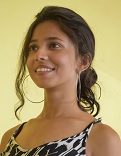 'Gift of life' Online eLearning course, was really helpful as it cleared all my doubts regarding Organ donation from scratch. In the Interactive session, we met a lot of new people, some of them were organ donors too, listening to them was so encouraging yet blissful. Their experience taught me a lot of things. Organ donation is a less explored topic for the general public we all need to find out ways in which we can spread out the message of "Organ Donation and Saving lives".
---
#18
Ms. Atluri Sri Vidya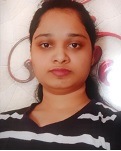 The 'Gift of Life' Online eLearning course was really good and interesting. It has given me a completely new approach towards organ donation and the way tasks were conducted made me more eager to complete it and helped to understand the need of organ donation. The Interactive Session helped me to learn more about the practicality and how the organ donation is reality. It was really very informative and I have understood the blessing and the pain of during the organ donation. The specialists have done a great job in the session. I got to learn many new things that I'm completely unaware before the session. My Awareness Initiative has given me a chance to present myself before my friends and loved ones. The audience really liked and appreciated the cause. I'm really glad that I conducted the awareness program and cleared their doubts.
---
#19
Mr. Subash Sarangi

My association with MOHAN (Multi-Organ Harvesting Aid Network) Foundation, Chennai is really an awesome experience. I could make my life more productive and meaningful by pledging for Organ Donation through MOHAN Foundation. "Gift of Life" One-day online certificate course on Organ Donation launched by the Foundation is a unique course that gives the basic idea of Organ Donation and Transplantation, Legal & Ethical aspects of Organ Donation and transplantation, Religion and Organ Donation, Deceased Organ Donation – its process and significance, while even sitting at the comfort of my house just on mouse clicks.
Read More
---
#20
Dr. Syeda Sana Ali

The 'Gift of life' Online eLearning course gave me a better understanding about the ethical complexities in organ donation. Also, the concept of brain death was very well explained. Module 2 was primarity an interactive session and the open discussions that were held during the session helped me explore different avenues to raise awareness about organ donation.
---
#21
Mr. Umar Nath. P

The 'Gift of life' Online eLearning course was easy and simple to follow. I learnt about Organ Donation, Brain death certification and transplantation law. And also I learnt about the process of Organ Donation. The second module was very useful and interactive about Organ Donation. Many doubts were cleared. Mrs. Jaya Jairam's recipient story made a deep impact on me. My awareness initiative gave me confidence on how to give awareness about Organ Donation to the public.
---
#22
Mr. Naveen Antony

Through the Gift of Life online course I understood the concept of organ donation, organ donation processes, skin donation and whole body donation. The interactive session was useful in understanding the complexity and ethical challenges in Organ Donation and Transplantation. I heard about a liver donation story of father to daughter narrated by Mr. SivaRamaKrishna Pakala, this really moved me. My awareness initiative gave me confidence to speak to the public though I needed to practice it many times before going ahead.
---