MOHAN Foundation offers internship opportunities to interested individuals. These are awarded after screening the applications.
All interns are required to become life members of MOHAN Foundation.
Click here to Register Become Life Member
As we survive on limited resources, interns will be provided with a stipend towards their expenses depending on their commitments. This shall be paid at the end of second month after completion of one month and having a satisfactory report of performance. Interns for shorter term (one month and less) will not get any compensation. Accommodation and local conveyance expenses will need to be borne by the interns.
Feedback - Participants' Speak...
Feedback 1

Internship by Ms. Nora Pernesch, M.Sc (Human Security), Aarhus University, Denmark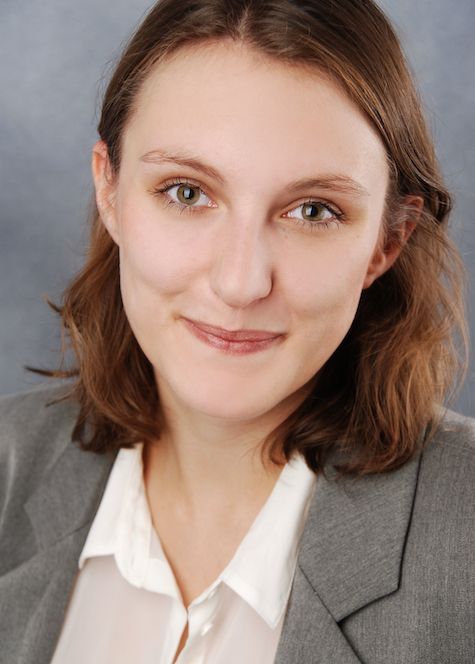 My time here at MOHAN Foundation really was an invaluable experience in many aspects. As part of my master studies in Human Security I came here as a research intern on the topic of public trust in organ donation. What seemed to be a just a study internship turned out to be so much more. The people here at the foundation are really supportive and open-minded. In the beginning of course the Indian way of working and doing things can be quite challenging but with time I learned to go with the flow and would even say that my way of approaching things might have changed a little. Coming to India one simply has to be open to let go of his or her customs of organizing things and embrace flexibility. It will definitely pay out and I enjoyed the independence that I was given in pursuing my study.
Read More
---
Feedback 2

Organ donation in India - Impressions from Mieke van Kollenburg, Holland

I am a Dutch student in Health information. On the 18th of May, I stepped into a plane full of Indians, leaving for Hyderabad to work in MOHAN Foundation for a period of four months. This internship would constitute the last part of my study. Now, almost at the end of my stay here, I have the feeling that I know the organ donation world in India almost from top to toe.
In the past months, I have been participating in all of MOHAN Foundationís activities, like giving presentations, distributing information brochures, creating awareness in street campaigns, etcetera. At the same time, I interviewed all kinds of people that are involved in organ donation, like transplant coordinators and patients that received an organ themselves. Furthermore I did a small survey on the awareness on organ donation among the public.
Read More
---
Feedback 3

Internship by Ms. Karen De Looze from Brussels University, Belgium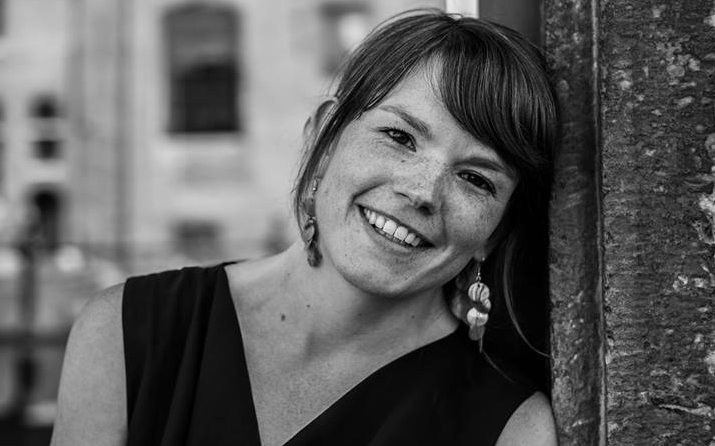 I first met Dr. Shroff of MOHAN Foundation in April 2009. I found my way to the office after having explored the entire MOHAN Foundation website that left a big impression on me. I was received with the best of hospitality, and together we looked at ways to cooperate.
Since I am a PhD researcher working for Brussels University working on the topic of brain death and cadaveric organ transfer in India, linking up with MOHAN Foundation just seemed like the right thing to do. Not just did it seem so, it was! The atmosphere at MOHAN Foundation is very gentle and light, notwithstanding the fact that the employees are performing one of the most difficult jobs with great enthusiasm investing all manpower with grace.
Read More
---
Feedback 4

Internship by Ms. Susmitha, Masters in Public Health, SRM University, Chennai

My summer internship with MOHAN Foundation has been an invaluable experience. I have been challenged and pushed during my time here, which has made me a better public health professional. I feel that my work here has been extremely meaningful and my inputs are valued. I am grateful to work with such seasoned professionals in the fields of public health and development, and because of them, my time here has truly been inspiring. I would absolutely recommend working with MOHAN Foundation and would be thrilled to come back and work with this amazing organization again. My only regret is that I couldnít stay longer.
---
Feedback 5

Internship by Ms. Shweta Gupta, Masters of Design, Indian Institute of Technology, Guwahati

I had been in MOHAN Foundation for very short period of time. To work with the foundation was a very valuable experience for me. I worked on creating an awareness video on a sensitive issue - organ donation. This work was related to my master thesis project in IIT Guwahati and I am glad to spread this awareness through MOHAN Foundation. I feel very grateful to work for this noble cause with an energetic team. Thank you!
Click here to watch Live Beyond Life by Shweta Gupta
---
Feedback 6

Internship by Mr. Anubhav A Kediaa, Anna University, Chennai

My experience at MF was very valuable and enjoyable. Working with the dedicated team at MF was a very uplifting experience and I feel very blessed to have gotten an opportunity to work for MF and contribute to the noble cause that they serve.
---
Feedback 7

Internship by Ms. Sridivya, Srimad Andavan Arts & Science College, Trichy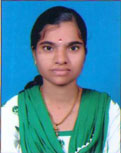 As a Social work trainee, I learnt more details about Organ Donation. Same time enjoyed well to work with this team. It gave a new experience to me. I worked here independently. No one forced me to work. But all gave guidance to work with calmness.
Very first day of my internship, I didnít know what to do. I was totally confused and came here only for getting my marks. But from second day, I started loving the work and felt comfortable to work. I now know more details about Brain death and Organ Donation.
Read More
---
Feedback 8

Internship by Ms. Anjali Aryamvally, B.Tech, Genetic Engineering, SRM University, Chennai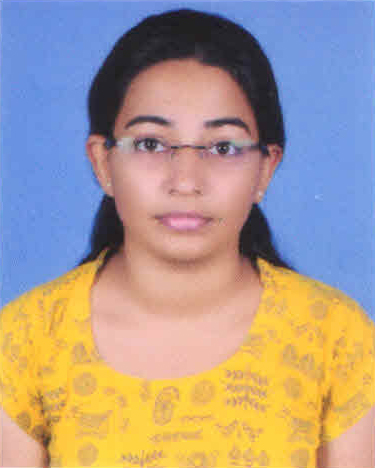 When I decided to intern with MOHAN Foundation, my support for the cause of organ donation was the only reason. My internship at MF has allowed me to meet people from all walks of life with a strong commitment towards the work that they do. The three months that I spent here was not just knowledgeable but I was also able to witness the extensive ammount of work that goes behind making organ donation more acceptable among the public. Today, I not only support the cause but understand the importance of organ donation in todays day and time.
I would like to thank the entire team at MOHAN Foundation for all their help, warmth and support. I came as a stranger but I leave as a member of the MOHAN Foundation family.
---
Feedback 9

Internship by Mr. Atul Sagaya Dorai Prem, Xavier Institute of Management & Entrepreneurship, Chennai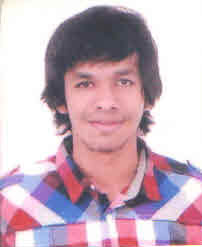 There is no doubt that MOHAN Foundation is one of the best NGOs in India which works for Organ donation awareness. For the past twenty days with them, I experienced on how even small things could be done professionally. Bureaucracy is minimum and ambitious youngsters would love to work and grow with it.
Fortunately, I along with other staff had the opportunity to organize the Rangoli event ďRangoli festival at the metroĒ for the NGO. It was led by Dr. Hemal and team. It was an absolute pleasure when we had complete support from our Managing Trustee, Dr. Sunil Shroff and our Country Director, Mrs. Lalitha Raghuram at the time of organizing the event.
Read More
---
Feedback 10

Internship by Mr. Britzer Paul V, JIPMER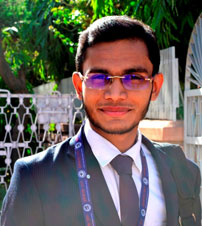 I am a Physician Assistant with two years of experience in the department of hepatology and liver transplantation from Gleneagles Global Hospital, Chennai. Now I am a student of Masters in Public Health in JIPMER.
Paul through his internship and association with MOHAN Foundation received funding for a 3 year PhD from University of Bedfordshire...https://www.beds.ac.uk/news/2018/november/university-research-to-improve-organ-donation-rates-in-india
Read More
---
Feedback 11

Internship by Ms. Nimisha Papineni, Pondicherry University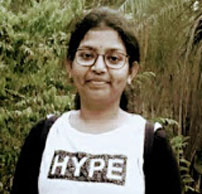 I am a student of Pondicherry University pursuing II year integrated MSc Statistics. I joined MOHAN Foundation as an intern for 35 days from mid-May to mid-June of 2018. During my internship I worked on a survey conducted on 400 police officials of Tamil Nadu and analysed the basic demographic features of the respondents. I was involved in public and police awareness programs, creation of data bases, translations, public surveys and data analysis and visualisation.
Read More
---
Feedback 12

Internship by Ms. Sharmila Palin, KCTBS, Coimbatore.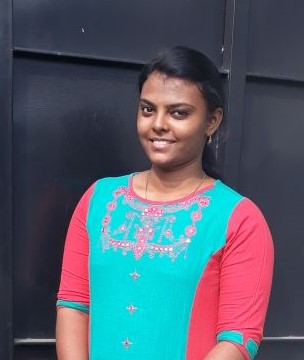 Hi, Iím Sharmila Palin, Iím doing my MBA in Business Analytics at KCTBS, Coimbatore. I did my data analytics internship in MOHAN Foundation. I was just randomly applying for my academic internships in online, itís always been my dream to work for social cause and so the internship in MOHAN Foundation interested me. The first three days in MOHAN Foundation was like boring because they asked me to read and learn about organ donation concepts. You know reading about topics which is totally unrelated to you will really bore you and thatís what happened to me. But when I went for my first campaign to NSS camp in Kanchipuram and explaining the concepts of organ donation and its importance, got my involvement in this internship job.
Read More
---
Feedback 13

Internship by Mr. Diego Vallejo Riofrio, International Degree in Economics, Universidad de Navarra, Spain.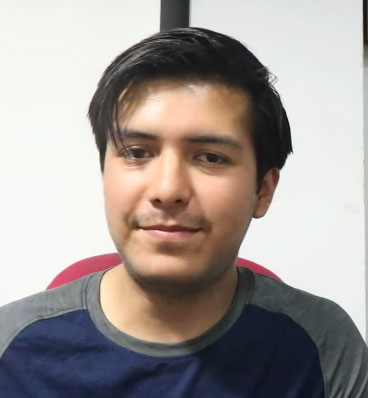 My experience in India and in MOHAN foundation this summer has undoubtedly been one of the most gratifying memories of my life. During the year, while I was searching for an internship for the summer and I came across MOHAN foundation online, its webpage, stories and activities left me astonished. The impact this NGO had in Indian society motivated me to apply, and later on, accept spending my summer in India working on an Economics Research project with Dr. Shroff under the guidance of Dr. Hemal Kanvinde.
Read More
---
Feedback 14

Internship by Ms. Hepzibah Synthiah David, Madras Medical Mission College of Health Sciences, Chennai.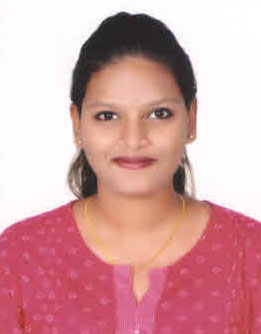 Okay! I just canít believe that I am in the last day of my internship at MOHAN Foundation. Before I get into the experience and things I learnt from this organization I would like to recollect a small memory which flashes through my mind. I still remember the first day where I stepped into this organization with complete nervousness and hesitation, this being my first work atmosphere. I found that everything was very systematic and well planned. I remember the first day I met Dr. Hemal, she greeted me with a warm welcome and straight asked for my mail ID.
Read More
---
Feedback 15

Internship by Mr. Amal Antony Augustian, Madras Medical Mission College of Health Sciences, Chennai.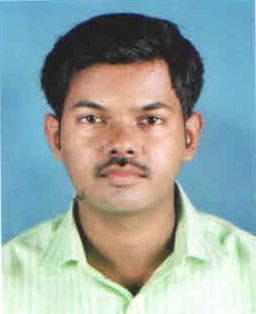 I thoroughly enjoyed my 2 months of internship training at MOHAN Foundation. I know this period of training at your organization will help when I am looking for jobs and needing references. In the first week, it was too difficult for me, but now I am happy that this internship is a required as a part of the curriculum and area of my subject. As my internship draws to a close, I am able to reflect back on all I have learned and truly thank MOHAN Foundation and Madras Medical Mission for granting this wide opportunity to handle different types of tasks that includes organising and conducting awareness talks, spreading the message of organ donation to the public, being a volunteer and supporting to increase the rate of organ donation, organizing stalls, handling system works at the office and how to cope up with real situations and problems.
Read More
---
Feedback 16

Internship by Ms. Kaviya Palinivel, Madras Medical Mission College of Health Sciences, Chennai.

I thoroughly enjoyed my internship. Two-month internship in MOHAN Foundation was very useful for me. Practical experience was the best part in it. A skill such as multitasking, communicating, learning to deal with diversity and dealing with deadlines was a challenging part for me in MOHAN Foundation. I thought internship will be a fun time and there will be no work. But after coming here, I realized that the work of intern is totally different and there is a separate schedule are prepared for all the interns before they come here. First of all, I am thankful to the senior staff for guiding and teaching me how to do that kind of works and correcting all the mistakes. The colleagues in MOHAN Foundation were very good and friendly to me.
Read More
---
Feedback 17

Internship by Mr. Arun Jose, Madras Medical Mission College of Health Sciences, Chennai.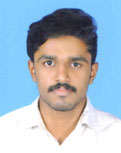 The two months internship program at MOHAN Foundation was a great experience which helped to gain a good exposure in the field of Organ Donation. I was not much aware about organ donation before I came into MOHAN Foundation for internship. This was a chance to meet some great personalities and to know more about the concept related to organ donation. Organ donation is not a simple concept which can be taught easily as other medical fields. The contents are much is broader and wider and it needs an expelled mind for involving into it.
Read More
---
Feedback 17

Internship by Mr. Albin Augustin, School of Social Work Roshni Nilaya, Mangalore.

I Albin Augustin extremely feel proud to say that I had a very fruitful and innovative short time of internship in MOHAN Foundation Chennai. Within a short span of three weeks, I got the opportunity to learn much more than what I expected. It was a time of learning and leisure. I realized that the activities were very scheduled and I had the opportunities to learn from the very basic level of the foundation. I could learn about the starting of the foundation, its mission and objectives, activities done, etc. I also learned about the different laws, transplant coordinators tasks, etc.
Read More
---
Feedback 18

Internship by Ms. Urvi Jinsiwale, Jindal Global Law School, Deli-NCR.
My experience interning at MOHAN Foundation (Mumbai) was very positive and informative. My internship was from 17th of December 2018 to 14th of January 2019. As a law student most of the times we are expected to focus only on the legal aspects of issues. Working here gave me a new perspective to not just take in account the legal aspects but also the ethical aspects. Working at the NGO gave me an opportunity to study about the recent developments that have occurred in the field of organ donation, it also shed a light on the loopholes that are present in the existing law related to organ retrieval
Read More
---
Feedback 19

Internship by Mr. Sachin Sunny, School Of Social Work Roshni Nilaya, Mangalore.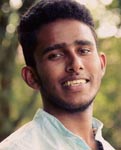 As a one-month intern in MOHAN Foundation I got a clear picture about Organ Donation and Transplantation. We were placed in Hyderabad office under the supervision of country director, Mrs. Lalitha Raghuram from 10th to 29th December 2018. She explained about MOHAN Foundation and its services across our country. The senior transplant co-ordinators, Dr. Bhanu Chandra and Mr. Bhanu Prakash mentored us during the internship.
Read More
---
Feedback 20

Internship by Mr. Albin Joseph, MMM College of Health Sciences, Chennai.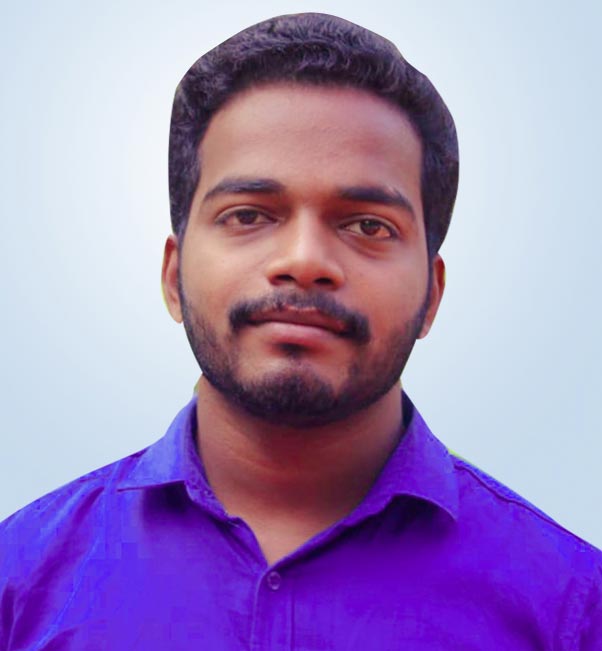 The two-month internship in MOHAN Foundation was very useful for me. Practical experience was the best part during the internship. At first communication, learning to deal with diverse people and meeting deadlines was a challenging part for me. I am thankful to Ms. Aishwarya and Dr. Hemal for teaching me how to write reports and guiding me in overcoming my fears. I learnt and understood organ donation, brain death and brain death certification through interaction with grief counselors.
Read More
---