Pledge Your Organs - Donor Card
The Donor Card enables people to express their wish to become an organ donor. It is like making a will. By signing the 'Donor Card' you have agreed to organ donation after your death. Keep the Donor Card with you always in your purse or wallet. Inform your close relatives about your wish to be an organ donor. The Donor Card also substitutes as an emergency card as it has the contact number in case of any emergency. Please know organ donation does not carry any financial rewards.

MOHAN Foundation provides you with a printable format of the Donor Card in not only English but also in Indian languages like Hindi, Tamil, Malyalam and Gujarati.
Sample Donor Card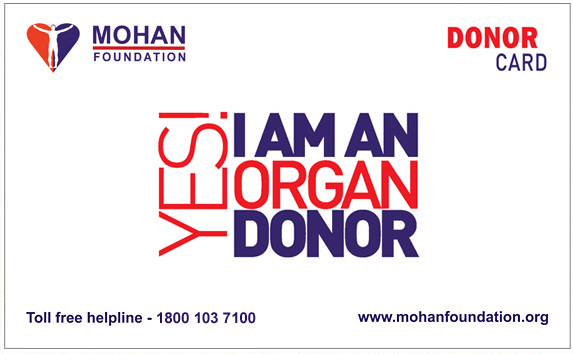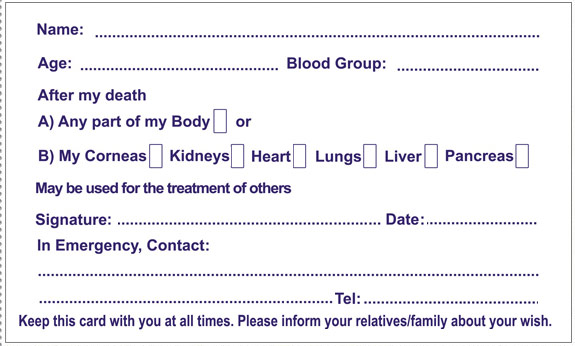 Note - MOHAN Foundation will not post a hard copy of the donor card. The online donor card registered user can print their donor card soon after submission or they can print it later by using the link provided in our automated acknowledgement mail.
To print DONOR CARD with all your personal details. Please fill the form
Personal Details :-