#1
Dr. Suryakumari Duggirala, Founder - President, The Academy of Life and People Skills(The ALPS)

"I started this course with a lot of excitement and eagerness. It has been an enriching and a learning experience. The course has been curated with in-depth and meaningful content. The lessons flow well into each subsequent topic, give a lot of information that add tremendous credibility. From a non-medico perspective, it was understandable and simply laid out. What is outstanding is the transparent yet dignified way in which a delicate and sensitive subject like Organ Donation has been handled without being overtly pleading.
Read More
---
#2
Mr. P. Siva Rama Krishna, Life Member – MOHAN Foundation, Indian Red Cross Society and Youth Hostels Association of India
The number of persons who intend to serve the society, in one way or other, is ever increasing. One of the challenges is "matching their aspirations" with the "needs of the deserving" persons. Thanks to Dr. Sunil Shroff who envisaged and established a "sustainable platform" way back in 1997, has been continuously nurturing through a committed team to enthuse the Donors, enlighten the prospective Donors, integrate the doctors, para-medical teams and all other stakeholders - including government and non-government bodies.
Read More
---
#3
Dr. Syeda Sana Ali, Indian Institute of Public Health, Hyderabad.

Thank you for conducting the course
One-day Online Certificate Course on Organ Donation, "Gift of Life
. "I reallyenjoyed it! It was very well structured and informative. I especially found the explanation about ethical considerations in organ donation extremely informative. My knowledge about organ donation has improved considerably. I look forward to more courses conducted by MOHAN Foundation.
---
#4
Mr. Ravinder Sus

The online course was really informative and lot of doubts in mind were cleared. In fact no transplant is possible without donor so awareness for organ donation is one of the top most priority in the country. I wish all the success to MOHAN Foundation to accomplish the mission and make country aware of organ donation.
---
#5
Ms. Kanchan Sharma

Many people can get new life by donating organ, this idea gives us a different happiness. Information about body donation and organ donation was found. Tried to learn more about it and became a life member of the MOHAN Foundation few years ago. Constantly getting information, as well as making people aware of organ donation in their own way. But I used to think that if I want to make people aware about organ donation, then it is very important for me to have the legal, moral and technical knowledge of organ donation and body donation.
Read More
---
#6
Ms. Sapna Singhi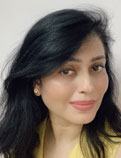 One-day Online Certificate Course on Organ Donation, "Gift of Life." organized by MOHAN Foundation was an enriching experience. The course proved to be helpful in getting theoretical knowledge about Ogan Donation. Interactive session with Dr. Sunil Shroff, transplant surgeon and experts helped learning more about the basic technical topics. Thanks for organising this course.
---
#7
Ms. Amrutha

The One-day Online Certificate Course on Organ Donation, "Gift of Life gave me insights into the various aspects of organ donation. It answered many questions in my mind on organ donation. Being an organ donor myself and also being a life member of MOHAN Foundation it added a new dimension to my knowledge.
---
#8
Dr. Radhakrishnan Ramaswami

The One-day Online Certificate Course on Organ Donation, "Gift of Life." by MOHAN Foundation was a very informative and useful course for me. The contents have been put together after good research and with great care to enable people from all walks of life to easily assimilate. The talks by experts gave insights into depth of all aspects of organ donation. Talks by actual donor families and recipients were very motivating. Surely this course will enable me to spread awareness and participate in promoting organ donation among families and friends.
---
#9
Mr. Devang Shashikant Chhaya
On my enrolment as a Life Member of MOHAN Foundation, I consider myself fortunate to have undergone "Gift Of life - One-day Online Certificate Course on Organ Donation". The curriculum of the course encompasses the myriad aspects of Organ & Tissue donation and transplantation succinctly yet comprehensively enough to address various questions that arise in the uninformed mind. Of special mention are sections on Brain Stem Death as well as the Legal, Religious and Ethical aspects of Organ donation. The best part of the course is that even though it delivered by domain experts and medical professionals, it is explained in a manner that can be easily comprehended by people without any medical background.
Read More
---
#10
Mr. Madhu Sudhan

The One-day Online Certificate Course on Organ Donation, "Gift of Life" is excellent and very apt for creating awareness about Organ Donation. Being a liver donor myself, I found the course very useful and will certainly see how best I can use the knowledge for promoting awareness about Organ Donation in my own circles.
---
#11
Ms. Sujithra Varghese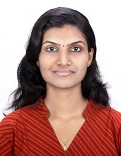 I am really happy to give my feedback regarding the course, ' Gift of Life'. The course really gives me many information as well as clear understanding regarding organ donation. One of the best part that I have observed in the course is the usage of simple language and clear description regarding the topic that helps the learners to eagerly listen for the next session. I am so happy that, I got a chance to be a part of this course. Thanks to MOHAN Foundation.
---
#12
Mrs. Madhavi Rane Chikhale

The course layout for 4hrs is very thoughtfully designed & is at a very easy pace for all to grasp. Content and the speakers keep the participants engaged & End of each module raises the curiosity to know more by attempting the next module. Best wishes to team MOHAN for sharing the knowledge and inspiring all towards Gift of life.
---
#13
Ms. Samiksha Ingale

An excellent, professionally prepared course. Very informative. Different aspects about organ donation, that are always grey areas in people's minds, are well covered and answered. I have found this course intellectually stimulating and gained a lot of knowledge. I was very impressed with the way words are used to make the thoughts more valuable. Thank you for this opportunity.
---
#14
Dr. Eshwar Vasudevan

I feel grateful to have participated in this one-day online certificate course on Organ Donation "Gift of Life". As a medical professional it opens me to a vast knowledge, the course was in complete and depth in covering the required field.
---
#15
Ms. Pinal Chauhan, Head of Reservations, Hot Air Balloon UAE, Dubai-UAE.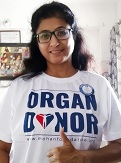 I have always been inclined towards social work directly or indirectly since childhood. But, it was that day when I realised about how organ donation is not only important but necessary when I lost my own uncle in a heart failure. Gradually as I grew up I saw some more cases among known people who lost their lives as they couldn't find a donor and that really fumed up my mind and it was 10 yrs back that I pledged all my organs and since then I have been an active volunteer and by taking up this wonderful course- "Gift Of life" it enlightened the knowledge so deeply and with detailed information. This course is a must, to know what and how exactly the organ donation works.
---
#16
Mr. Anant Acharya, SAP Consultant, Bangalore.

Thanks MOHAN Foundation for coming with this wonderful certification. Highlight of the course its study material, online recordings and inspiring true experience of the transplant patients. This course not only helps to clear our basic understanding about organ donation and transplantation but also helps to provide detail information on Deceased organ donation & its importance. I would strongly encourage everyone to complete this certification as its was an eyeopener session for me about organ donation After completing course I have gained enough knowledge so that i can now multiply this knowledge to my near and dear ones.
---
#17
Ms. Ria Mohan, United States.

I really appreciated the informative nature of the course in the sense that it covered a broad range of topics and delved deeply into each one through engaging videos, slideshows, and lectures. The quizzes were very helpful in reviewing the material and staying refreshed on the content, especially because it is a lot of information to process in one day. It was definitely a very worthwhile course that I would highly recommend to those interested in learning more about not only organ donation but also the overall basics of the human body.
---
#18
Ms. K.R. Shruthi Ramanathan, Former Research Fellow, Aravind Eye Hospitals, Intern - The Social Reforms, Chiplun.

The prime form of charity lies in saving lives in the form of organ donation. Apart from a lot of the challenges in clinical procedures post donation, "Matching donor organs" and "Organ availability are at stake". My takeaways from the course is that a deep emotional change within me has changed my thoughts on organ donation completely, As a person himself or any of the dearest loved one can continue to live even after their death in the form of 9 other recipients by becoming an organ donor.
Read More
---
#19
Prof. Dr. Pravin Patil

"MOHAN Foundation's contribution towards humanity is just great. Their contribution in this much needed organ donation area i.e. right from awareness creation till ensuring of needy getting organ is indeed highly appreciable. Kudos to entire team for their work. Happy to be part of MOHAN Foundation".
---
#20
Aditya Rajesh

I am Aditya Rajesh, a participant of the Mohan Foundation One-Day Online course and this is my feedback of the session. I would like to start off by saying that it was a truly spectacular session that gave insights on this life-saving aspect, "Organ Donation". The course was the most informative session I have ever had on this topic and has truly moved me. I have only noticed how life changing organ donation is, is when I came across Mohan foundation. They have truly changed my mindset on organ donation and it's importance.
---
Read More Feedback