Testimonials - Participants' Speak...
Testimonials 1

Ms. Weinan Chen, Trainer of Communication, China Organ Donation Community тАУ TCTP Chennai, January 2020

The whole course is a great journey to me through which I could learn a different perspective and culture. The most impressive session is the sharing from experienced coordinators. Through their stories, I could feel a big vision and strong sense of responsibility. It is LOVE why people come to do this and that drives the whole career keep developing here. Besides the great teaching sessions, I also enjoyed the interaction in the class.
Read More
---
Testimonials 2

Dr. Sankalp Jha, Risk Manager and Donor Advocate, Indraprastha Apollo Hospital, New Delhi тАУ TCTP Chennai, January 2020

I attended the 'transplant coordinator training programme' from 20th to 24th Jan 2020 and gained a lot. Not just the knowledge of the topic but about various other things too, like how the programme is being run which is contributing to the society in a big way (as Mr Anupam Srivastava, from HR cell Apollo Delhi correctly said that "they are beautifully running the programme from a small area").
Read More
---
Testimonials 3

Dr. Nagraj Naik, Nephrologist, SDM Medical College, Dharwad тАУ TCTP Hubballi, April 2019

I am Dr Nagraj Naik, Nephrologist at SDM Medical College, Dharwad. Our centre has got the licence to start renal transplant recently and we are about to start our renal transplant programme. I along with my colleague Dr Mahesh Bennikal and 2 transplant coordinators from my institute attended the Transplant Coordinators training programme conducted at Hubli from 8/4/19 to 12/4/19 by MOHAN Foundation.
Read More
---
Testimonials 4

Dr. Narender Patel, Shalby Hospital, Indore - TCTP Bengaluru, October-November 2018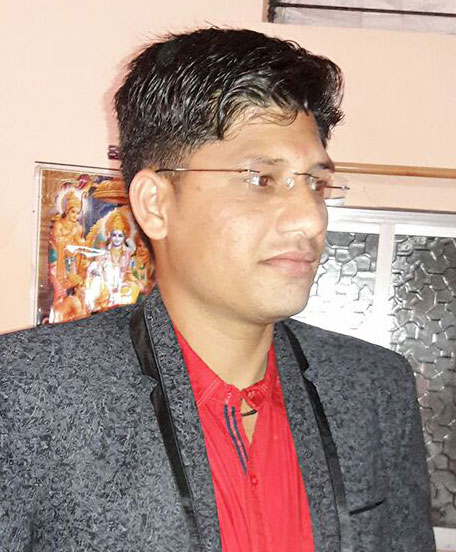 рдореИрдВ рдбреЙ рдирд░реЗрдВрджреНрд░ рдкрдЯреЗрд▓ рдореИрдВрдиреЗ рдмреЗрдВрдЧрд▓реБрд░реБ рдореЗрдбрд┐рдХрд▓ рдХреЙрд▓реЗрдЬ рдФрд░ рдореЛрд╣рди рдлрд╛рдЙрдВрдбреЗрд╢рди рджреНрд╡рд╛рд░рд╛ рдЖрдпреЛрдЬрд┐рдд рдЯреНрд░рд╛рдВрд╕рдкреНрд▓рд╛рдВрдЯ рдСрд░реНрдбрд┐рдиреЗрдЯрд░ рдЯреНрд░реЗрдирд┐рдВрдЧ рдкреНрд░реЛрдЧреНрд░рд╛рдо рдЕрдЯреЗрдВрдб рдХрд┐рдпрд╛ рдерд╛ рдЬреЛ рдХрд┐ рдмрд╣реБрдд рд╣реА рдЕрдЪреНрдЫрд╛ рдерд╛ рд╡рд╣рд╛рдВ рдХреА рдлреИрдХрд▓реНрдЯреА рдФрд░ рд╡рд╣рд╛рдВ рдХрд╛ рдкреВрд░рд╛ рдХреЛрдЖрд░реНрдбрд┐рдиреЗрд╢рди рдкреВрд░рд╛ рдкреНрд░реЛрдЧреНрд░рд╛рдо рдмрд┐рд▓реНрдХреБрд▓ рд╕рд┐рд╕реНрдЯрдореИрдЯрд┐рдХ рдерд╛ рдХрд╛рдлреА рдХреБрдЫ рдмрд╣реБрдд рдЕрдЪреНрдЫрд╛ рд╕реАрдЦрдиреЗ рдХреЛ рдорд┐рд▓рд╛ рд╣реИ рдФрд░ рдЙрд╕реА рдЪреАрдЬ рдХреЛ рдлреЙрд▓реЛ рдХрд░рддреЗ рд╣реБрдП рдореИрдВ рдЙрд╕ рдХрд╛рдо рдХреЛ рдЖрдЧреЗ рдХрд░ рд░рд╣рд╛ рд╣реВрдВ рдФрд░ рдореЗрд░реЗ рдХреЛ рдЙрд╕рдореЗрдВ рдмрд╣реБрдд рдЦреБрд╢реА рд╣реИ рдХрд┐ рдЖрдк рдЖрдкрдХреЗ рдХреЛрдЖрд░реНрдбрд┐рдиреЗрд╢рди рд╕реЗ рдХрд┐рд╕реА рдХреЛ рдЬреАрд╡рдирджрд╛рди рджреЗ рд╕рдХрддреЗ рд╣реИрдВ рдЖрдкрдХрд╛ рдЕрдЪреНрдЫрд╛ рдХреЛрдЖрд░реНрдбрд┐рдиреЗрд╢рди рдпрджрд┐ рд░рд╣рд╛ рддреЛ рдЖрдк рдХрд┐рд╕реА рдХреЛ рдЬреАрд╡рдирджрд╛рди рджреЗ рд╕рдХрддреЗ рд╣реИрдВ рдХрд┐рд╕реА рдХреЛ рдореЛрдЯрд┐рд╡реЗрдЯ рдХрд░ рд╕рдХрддреЗ рд╣реИрдВ рдФрд░ рд╡рд╣ рдЬреЛ рдЯреНрд░реЗрдирд┐рдВрдЧ рдкреНрд░реЛрдЧреНрд░рд╛рдо рдерд╛ рдореБрдЭреЗ рдмрд╣реБрдд рдЕрдЪреНрдЫрд╛ рд▓рдЧрд╛ рдФрд░ рдореИрдВ рдХреБрдЫ рдирд╣реАрдВ рдмрд╣реБрдд рдореЛрдЯрд┐рд╡реЗрдЯ рдХрд┐рдпрд╛ рд╣реИ рдФрд░ рдореИрдВ рд╡рд╣реА рдХрд╛рдо рдХрд░ рд░рд╣рд╛ рд╣реВрдВ рдзрдиреНрдпрд╡рд╛рдж рдореЛрд╣рди рдлрд╛рдЙрдВрдбреЗрд╢рди рдФрд░ рдмреЗрдВрдЧрд▓реБрд░реБ рдореЗрдбрд┐рдХрд▓ рдХреЙрд▓реЗрдЬ..
---
Testimonials 5

Mr. Ravi Raj Anand, Chandigarh Eye Care, Patna - TCTP Madurai, October 2018

Transplant coordinator training programme helped me immensely to grow up in this field. Highlighted so many untouched fields of awareness. I am highly grateful to all the faculty for their co-operation and zeal to transfer knowledge.
---
Testimonials 6

Dr. Geetika Vashisth, Parashar Foundation (ORGAN India) New Delhi - TCTP Ahmedabad, September 2018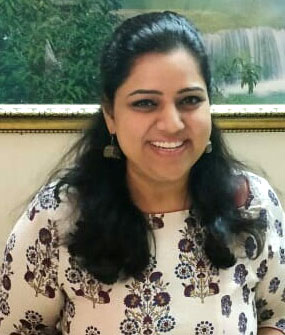 It was an enriching experience to attend the training course for transplant coordinators organized by MOHAN foundation at Ahmedabad. The course proved to be helpful in getting both theoretical as well as practical knowledge about organ donation, organ transplant and the role of coordinator. The distribution of topics and content was well planned. Sessions by transplant doctors and experts helped learning more about the basic technical topics.
Read More
---
Testimonials 7

Dr. Vaishali Dose. BHMS, Akola, Maharashtra - TCTP Pune, February 2018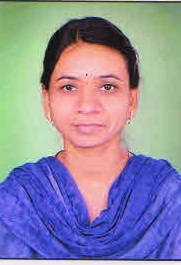 Hello everyone in February 2018 I attended the organ transplant coordinator training, it was really knowledgeable, enlightening. All the speakers explained everything very well. I was inspired by this and registered for PG diploma in Transplant Coordination and Grief Counselling.
---
Testimonials 8

Dr. Apeksha Kanchan, Assistant Manager - Medical Admin, Bhaktivedanta Hospital and Research Institute, Mumbai - TCTP Pune, February 2018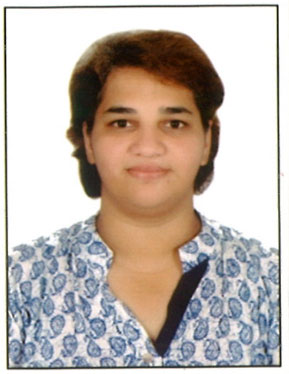 Transplant CoordinatorsтАЩ Training Programme (TCTP) тАУ Feedback from Participants The Transplant coordinator course was a great course. All the trainers were enthusiastic and the presentation style was wonderful. We had lots of opportunities to interact with the trainers and we could practically keep ourselves in those scenarios enabling us to grow both professionally and personally. We made friends from all over India during the course and are still in touch with each other almost one year later. Thank you once more.
---
Testimonials 9

Ms. Chayanika Devi Regional Organ and Tissue Transplant Organisation (ROTTO) Guwahati Medical College and Hospital - TCTP Chennai, May 2017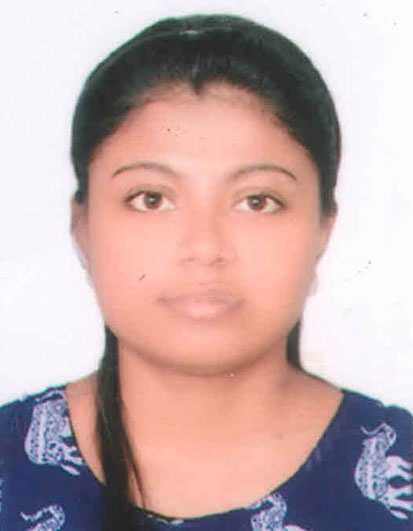 I feel grateful to have participated in this one-month transplant coordinators course. It really is very helpful for me. Even as a non-medical professional, I gained vast knowledge from it.
---
Testimonials 10

Mr. Sivakrishnan KIMS, Trivandrum - TCTP Chennai, May 2017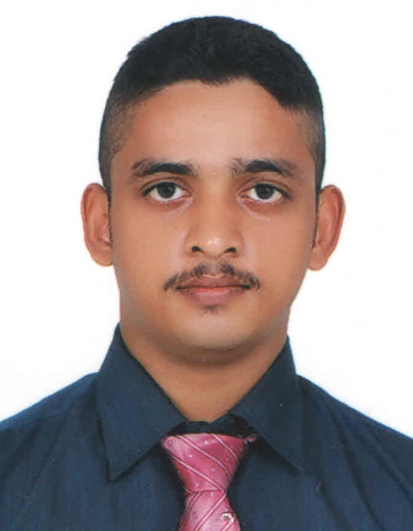 It was nice coming to the training programme and being with people that came from different parts of India. As a trainee those 22 days which includes a "Sunday" was the doorway to so many questions and its answers. As a training institution MOHAN Foundation successfully achieved their goal. Your planning of each session was well organised and gone smoothly.
Read More
---
Testimonials 11

Ms. P. Jayapriya, Pondicherry Institute of Medical Sciences, Puducherry - TCTP Chennai, May 2017
I had an amazing training in my life. I gained more knowledge and enjoyed each and everything that happened in the past one month. IтАЩm thankful to MOHAN Foundation. I wish this programme to continue more and more from the 8th to 80 to 800 to 8000 and so on. тАЬSTEP UP INSTEAD ASKINGтАЭ.
---
Testimonials 12

Ms. Anindita Sabath, MOHAN Foundation, Cuttack, Odisha - TCTP Chennai, May 2017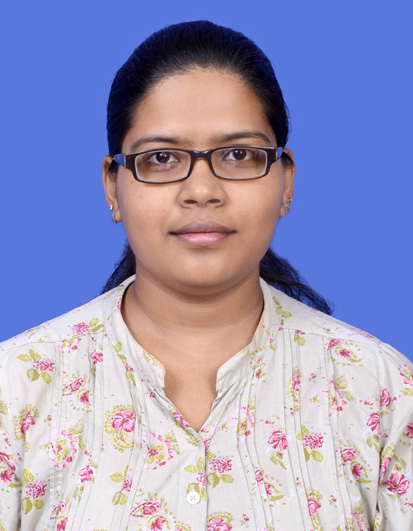 The one month transplant coordinators training was a fruitful engagement for me. The faculties involved in the training were very influential and the knowledge that they imparted is surely going to help me in my career as a transplant coordinator. MOHAN Foundation is doing great work in training individuals in this profession of gifting lives. I am really thankful to the organisation for giving me this wonderful opportunity.
---
Testimonials 13

Mr. Saurav, SAL Hospital, Ahmedabad, Gujarat - TCTP Chennai, May 2017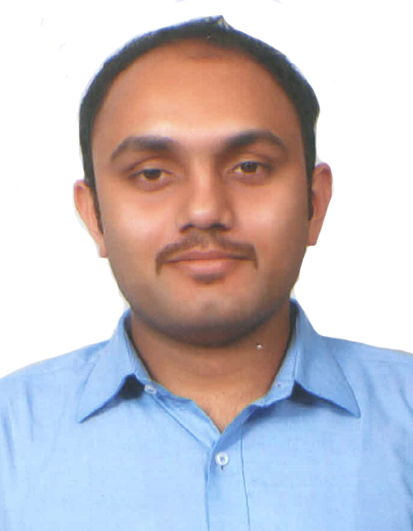 It was a great pleasure to get associated with MOHAN Foundation through the Transplant Coordinators Training Program. It was a great learning experience. Though being form non medical background it was not difficult for me to understand the classes. It was just perfectly organized. It would be great if such sessions could be arranged at other locations across the nation to boost up the noble cause.
---
Testimonials 14

Mr. Kalicheti Aravind Kumar, Simhapuri Hospitals, Nellore, Andhra Pradesh - TCTP Chennai, May 2017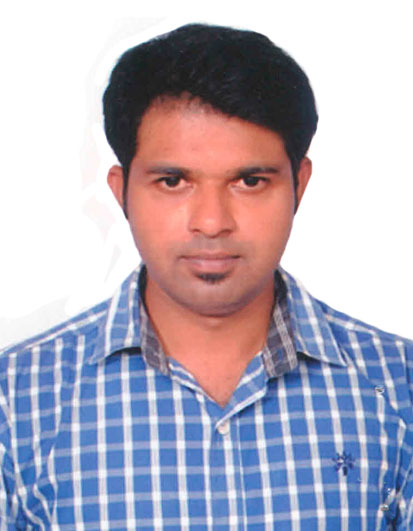 This course is not only a Life Saving Course, but I can say it is a Lifetime Achievement Course.
---
Testimonials 15

Ms. Madhu B Sheth, Chennai - TCTP Chennai, May 2017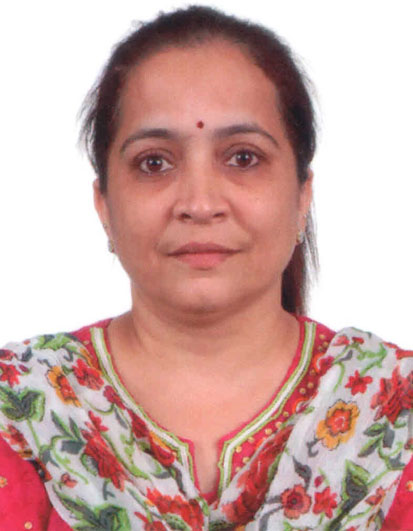 The whole course is so complete and in-depth, if it would be possible to have recruitment also, campus selection or through the Foundation.
---
Testimonials 16

Ms. Ann Alex, MOHAN Foundation Chennai - TCTP Kochi, July 2016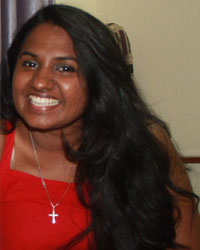 This training programme I feel is a training all transplant coordinators and others related in the field must attend. Almost all aspects related to this field were covered in the training. The choice of faculty was excellent as most of the faculty made it a point to put across the information in the simplest way possible which was really helpful to understand.
Read More
---
Testimonials 17

Dr. Chandraprakash Shukla, SAIMS, Indore - TCTP Gurgaon, April 2016

We have just finished one Cadaveric donation yesterday in our Hospital. The experience was just an awesome feeling of satisfaction. Thank you for the education. Snapshots from different newspapers are attached below.
---
Testimonials 18

Mrs. Mani, Asian Hospital, Faridabad - TCTP Gurgaon, April 2016

We want to say thanks for arranging such an interesting and informative training programme. It was really knowledgeable and motivating to a person like me with non-medical background.
---
Testimonials 19

TCTP Delhi, July 2015

It is a best platform to grow and get good quality to be a transplant coordinator who will make this planet completely heaven for needy patients. TCTP Delhi тАУ July 2015 The training was very useful and has increased my knowledge. This is a great gesture of working and promoting knowledge on organ donation and trying to bring awareness in the society so that we can give life to the other even after we are dead. Thanks a lot.
---
Testimonial from Karnataka Institute of Medical Sciences Hospital, Hubli.
Testimonials - Videos
Testimonial - Mrs. Vani Mohan, Mysuru, Karnataka.
View More Video Testimonials