Mr. Bapu Bhima Sathe -
50 Years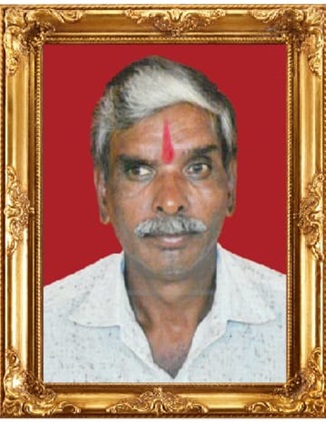 Mr. Bapu Bhima Sathe, was a 50 year old man who used to work as a labourer in construction sites. He had married off all his children - three daughters and a son and lived a content life.

One fateful day, on December 14, 2021, while at work, Bapu Bhima slipped from height at the construction site and fell. He had injured his head and he was rushed to Sassoon General Hospital, Pune. He was admitted to the general ward as there was no bed in Trauma ICU. He was immediately incubated the doctors began treating him.

Very sadly, due to raised ICT in core, with intracranial bleed, with midline shift and bilateral myocardiopathy, Bapu Bhima passed away.

MOHAN Foundation's Transplant Coordinator, Mr Jagdish Borude, who works at Sassoon Hospital, was on rounds in the evening. At 6.00 PM Jagdish saw the case file and came to know of the patient's expiry. He read through the files and checked if all parameters were conducive for tissue donation.

Jagdish approached the grieving family members and counselled them for corneal donation. He explained to them how a single decision of theirs could give sight to two human beings. After explaining the process and counselling them, they agreed for corneal donation.

Jagdish coordinated with doctors of ophthalmology department at Sasoon Hospital and took consent from patient's relatives. The corneas were successfully retrieved. Jagdish thanked the donor family and immensely appreciated them for their noble decision to donate their loved one's eyes. He then handed over to them Appreciation certificate for eye donation.

MOHAN foundation conveys its sincere and heartfelt appreciation of the noble act of eye donation by the donor family.