Mrs. Sunanda Nayak -
55 Years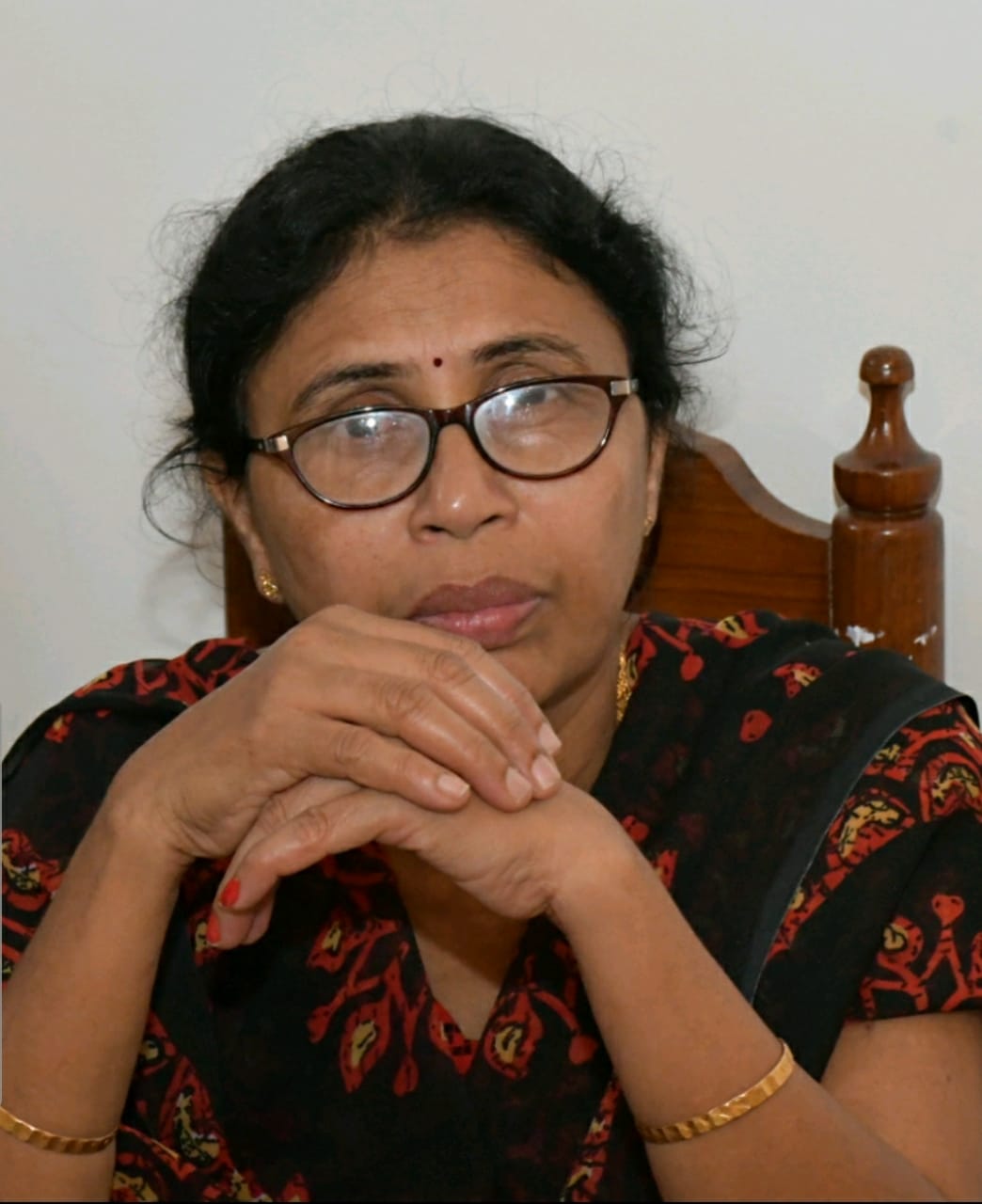 Mrs. Sunanda Nayak, born on 22nd December 1967, at Honnavar in Kumta District had a joyful childhood. She got married to Mr. Satish Nayak in 1996, when still studying and the happy couple was blessed with Rakshanda, a daughter and Nishanth, a son.

Despite losing her husband in 2010, Mrs. Sunanda braved through her grief to raise her children as a single parent. Rakshanda turned out to be a Software Engineer and Nishanth recently completed his high school.

On 23rd June 2021, Mrs. Sunanda lost conscious and fell. She was immediately rushed to the nearest hospital in Sirsi, where the doctors told to move her to SDM Dharwad as her condition was critical. Admitted to SDM Hospital Dharwad on the same day, Dr. Pradeep Jain, Neurologist attended Mrs. Sunanda's case. She was put on the ventilator and kept under observation for two days, during which no improvement was seen, and she also stopped responding to the stimuli.

Mrs. Sunanda was declared brain dead at 3pm on 25th June 2021. Transplant Coordinators, Mrs. Sheetal Mundada (MOHAN Foundation) and Mr. Manoj (Jeevasarthakathe) counseled the family. After obtaining consent for corneal donation, the family was given time to consider organ donation. The Coordinators counseled the family a second time and obtained consent for donation of liver, kidney, heart and lungs. The formalities were completed at 8am on 26th and the organ retrieval took place around 1pm, following which the body was handed over to the family with all due respect.

It was Mrs. Sunanda's wish that even her death should bring happiness to others, instead of her body rotting away or turning to ash. MOHAN Foundation is thankful to the family for taking efforts to carry out the deceased's wishes and is also thankful to the SDM Hospital and their team. The Foundation also acknowledges the support of the Police Department in coordinating the green corridor to successfully transport the organ.