National Organ Donation Toll Free Help Line
1800 103 7100

National Organ Donation Toll Free Help Line - 1800 103 7100 has been initiated by MOHAN Foundation and is functioning for the past five years. The objective of this helpline is to provide service which offers information, support, guidance and referral for all those concerned with any aspect of organ donation and transplantation.
We have been able to provide this service to the public in seven languages. • English • Hindi • Telugu • Tamil • Kannada • Malayalam • Marathi • Oriya
On an average we answer about 1000 calls a month. Share our National Organ Donation Toll Free Helpline 18001037100 with your family, friends, colleagues, employees such that it reaches to the needy patients and they can contact us for more information.
Nearly 50% calls received by the helpline are in Hindi and Marathi language. 25% callers speak in English. The helpline gets more than 70% of calls during office hours. A snapshot of the call distribution is given below.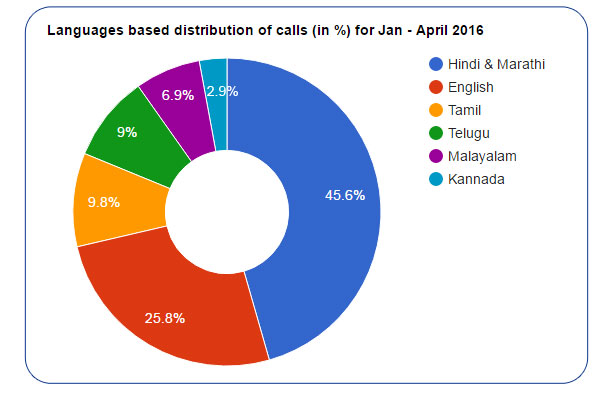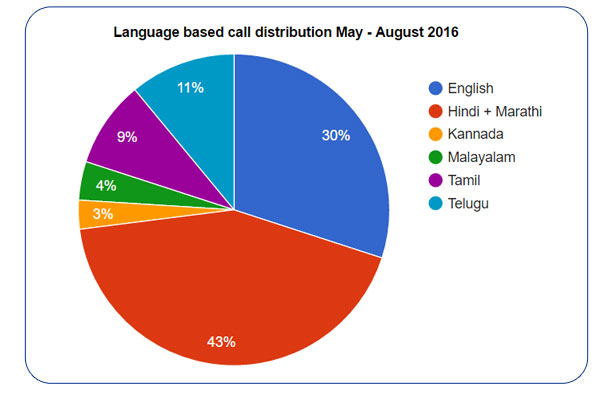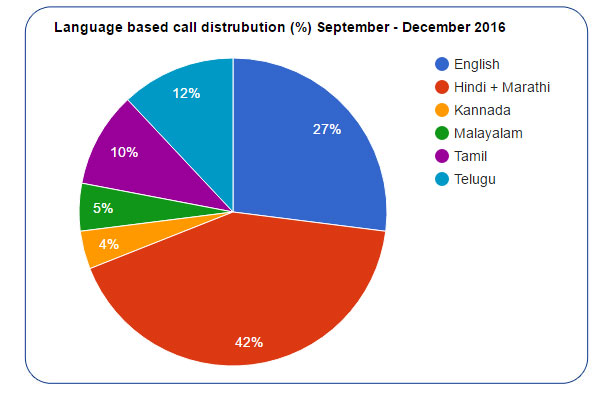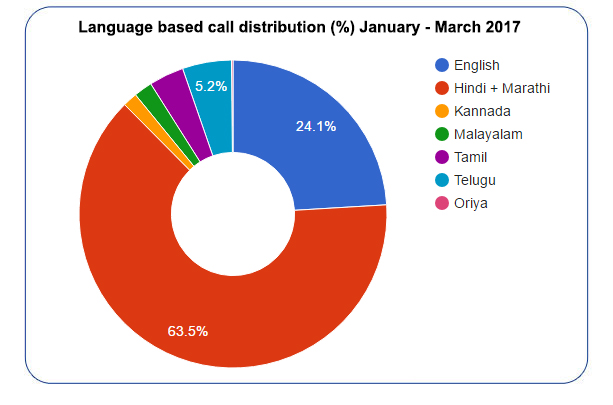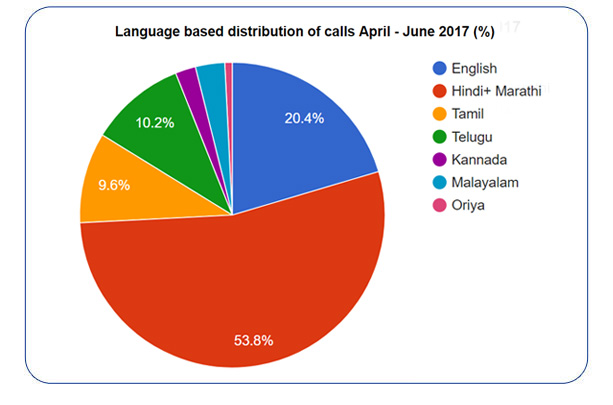 Few impactful events
Our tele-counsellor Ms Kavitha reports:

"My brother expired today at 08.35 am, I would like to donate his Kidneys and Corneas"

On 11th March 2016, I got this call on the helpline from Ms. Rupini, an employee of RR Donnelly. I got the basic information about the tragic event and explained that kidneys can't be donated in case of cardiac death and immediately coordinated with Egmore eye bank, Chennai with the help of Ms. Sunitha, Transplant Coordinator, MOHAN Foundation, Chennai. Mr. Sukumaran, 31yrs donated his corneas and gave sight to 2 people.

Incidentally the previous year in October, MOHAN Foundation had conducted an employment awareness drive at Rupini's office and asked everyone to note down the helpline number.



PLEDGE YOUR HEART, THIS VALENTINE'S DAY
A Campaign by NDTV in Feb 2017
One organ donor can save up to 8 lives. Join the Pledge Your Heart campaign, which is an initiative in support of organ donation, urging people to take the pledge to donate their hearts this Valentine's Day. Make this February 14 special, pledge to be a Valentine for a cause and to donate your heart. ndtv.com/pledge your heart. This link was directed to the MOHAN Foundation website where the pledge was registered. The role of NDTV was that of a facilitator between the intending donors and MOHAN Foundation, and NDTV is promoting the MOHAN Foundation initiative on a best efforts basis and in good faith. All queries on organ donation were addressed at toll free number of MOHAN Foundation - 1800 103 71100.
The number of calls to the helpline during the campaign are given below.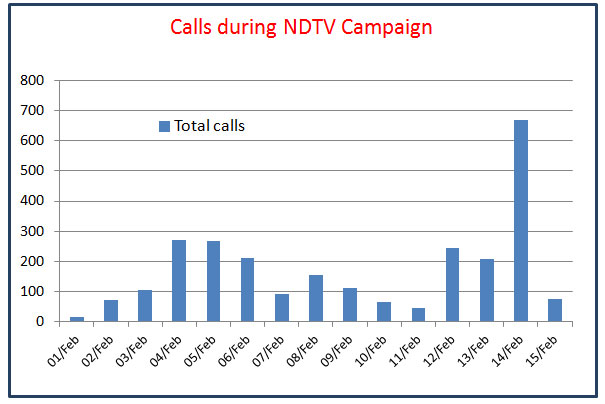 ---
Recent impactful event 1:

At about 3 pm on 20th of May 2017, Amit Shenoy, our counselor in Mumbai receives a call on the helpline "Can you explain what is brain death?" During the counseling he realized that this is a family member of a suspected brain death case in a private hospital in Mumbai. The next question is "I hope the donated organs are not sold." Amit gave all the information and collected the details of the patient and the caller.

Next, he got in touch with the State Government authority – ZTCC in Mumbai and also the transplant coordinator of the hospital. He confirmed that there is a brain death case. The family gave their consent to the donation and a young 19 year old lad gave life to 4 patients and sight to two.

The clear explanation of brain death and the processes involved in organ donation gave the family confidence that organ donation and allocation is done ethically and they agreed to the donation.

MOHAN Foundation salutes the family for their decision to help save lives of end stage organ failure patients.
Click here to view The Times Of India Article
---
Recent impactful event 2:

On 8th July 2017, Ruban Victor, counsellor for MOHAN Foundation's helpline received a call for information on eye donation. A young man Abhilash, wanted to donate the corneas of his grandmother who had passed away at 1pm.

He was send an sms with details of eye bank and also precautions prior to donation. The eye bank was contacted and given details of the patient and contact details of the Abhilash. Eye donation was done successfully via the helpline. MOHAN Foundation thanks the donor family for their gift of sight.