MOHAN Foundation - Activities
Organ Donation Awareness Organized By Swathi Printers On Printers Day
Thursday, February 24, 2011
Today (24-2-2011) is Printers Day. On this day M/S Swathi Printers, Secunderabad organized health check up camp and also conducted awareness on Organ Donation.

The health camp was inaug.......
---
Brother & Sister Pledge To Donate Organs
Wednesday, February 23, 2011
Mr. Hari and Ms. Neeraja Reddy decided to pledge to donate organs on Neeraja's birthday on 19th February 2011. Visiting the office of MOHAN Foundation and pledging for organ donation on their birt.......
---
Noble Message –" Organ Donation"… Passed On!
Saturday, February 19, 2011
Awareness on Organ Donation was organized at L & T Integrated Engineering Services, Saidapet on Jan'11. They decided to pass on this noble message to their br.......
---
A Valuable Decision taken at TAKE Solutions
Thursday, February 17, 2011
MOHAN Foundation was invited by TAKE SOLUTIONS, Perangalathur, Chennai to give an awareness talk on Organ donation and transplantation in their corporate office as a part of their CSR activity. Mr.......
---
Organ Donation Awareness Program at Gayatri College
Wednesday, February 16, 2011
An organ donation awareness program was held at Gayatri College, Parvathipuram, Visakhapatnam, on 16th February, 2011, where MOHAN Foundation Counselor, Mr Vasudeva Rao, made a presentation to the .......
---
11-year-old boy's family shows Coimbatore the way forward in organ donation
Tuesday, February 15, 2011
For the last one week radio channels in Coimbatore have been announcing the launch of the organ donation movement in Coimbatore. They kept playing a sound bite from Actor R. Siva Kumar to attend th.......
---
MOHAN Foundation Launch in Coimbatore
Monday, February 14, 2011
ORGAN-O-CULTURAL 2011
---
Pledging Organs on her Birthday
Friday, February 11, 2011
Kalpana and Rachana Raj, IV year engineering students of SSJ Engineering College, Gandipet came to MOHAN Foundation, Hyderabad office today. Inspired by the article published in Eenadu Sunday maga.......
---
Awareness Camp at Chirala on 9th February 2011
Thursday, February 10, 2011
NSS team from Chirala engineering & PG group of colleges invited us to conduct a camp on awareness about organ donation to the villagers in Papaipalem village and also to their students on 9th .......
---
St Aloysius College MSW Students - Study Visit
Friday, February 04, 2011
15 MSW Students along with their teacher from St.Aloysius college, Mangalore came on a study visit to our office in Hyderabad.

Student were explained about the concept of organ donation.......
---
Archives...

Select Month and Year for Archives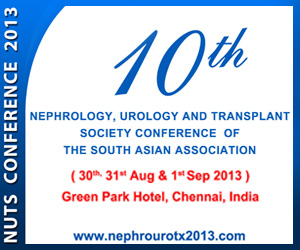 Organ Donation Videos