MOHAN Foundation - Activities
Talk on Organ Donation for RR Nursing College Students, Gurgaon
Wednesday, May 02, 2012
On 1st May 2012, a talk on organ donation was given to the first and final year students of RR Nursing College, pursuing GNM (General Nursing & Midwifery) diploma. The talk.......
---
One Week Transplant Coordinators Training Programme, New Delhi
Tuesday, May 01, 2012
23rd-27th April, 2012, New Delhi
Supported by Navajbai Ratan Tata Trust

The success of an organ donation and transplant program depends on good coordination by transplant coord.......
---
Organ Donation Symposium at Chandigarh
Monday, April 30, 2012
On 11th April 2012, an Organ Donation Symposium was organized at Punjab University, Chandigarh, sponsored by DGHS (Directorate General of Health Services) and WHO (World Health Organizat.......
---
Organ Donation Awareness Stall at Music Academy, Chennai
Friday, April 27, 2012
On 21st April, 2012 Saga Charitable trust invited MOHAN Foundation to place a stall at Music Academy, Chennai to create awareness on organ donation.
Benny Dayal's .......
---
Organ Donation Awareness stall at Merrill Lynch
Friday, April 27, 2012
On April 26, 2012, Merrill Lynch at Ascendas IT Park invited MOHAN Foundation to put an Organ Donation Awareness stall as the Young Profes.......
---
One Month Transplant Coordinators' Training Programme in Chennai
Thursday, April 26, 2012
The next one month training programme for transplant coordinators is scheduled to be held from 1st May 2012 to 31st May 2012 in Chennai. The course is open to graduates in Soc.......
---
Educating Life Style Employees on Organ Donation
Wednesday, April 25, 2012
On 21st April 2012, Life Style, Alwarpet invited MOHAN Foundation for an awareness talk on Organ Donation. About 25 employees from various departments took part in the programme.
---
MOHAN Foundation Consultative Meeting with Coimbatore Hospitals to Promote Cadaver Donations
Tuesday, April 24, 2012
The first consultative meeting of the Coimbatore cadaver program was organized by MOHAN Foundation at Coimbatore Cosmopolitan Club on 21st April 2012. The meeting was organised to discuss the vario.......
---
Workshop on Organ Donation Awareness campaign initiated by the Government of Kerala
Monday, April 23, 2012
On 16th April 2012, the Government of Kerala invited Cadaver Transplant Programme, Government of Tamil Nadu for a Workshop on Cadaver (deceased) Organ Transplantation. Dr. V. Kanag.......
---
Tamil Nadu provides an insight into deceased organ donation to Maharashtra
Thursday, April 19, 2012
The Cadaver Transplant Programme (CTP), Government of Tamil Nadu, was invited by Hinduja Hospital, Mumbai, to participate in an Organ Donation campaign on the topic "What Maharashtra can lear.......
---
Archives...

Select Month and Year for Archives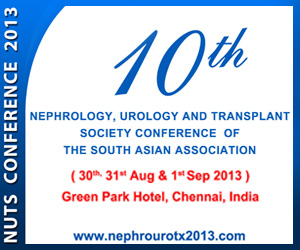 Organ Donation Videos